Our Mission
"to make disciples of Jesus Christ for the transformation of the world."
Our church staff:
Steve Hansen, Pastor, and his wife, Janet
Pastor Steve Hansen, and his wife, Janet, moved to Charles City in June 2019, having served Iowa United Methodist Churches in Coin and Norwich, Coon Rapids, Cedar Falls and Mason City. He grew up in Griswold where the family business was a grain elevator. He attended college at Iowa Western Community College and Morningside College and from there went to Perkins School of Theology in Dallas, Texas for seminary. Janet grew up in Duluth, Minnesota and owned a beauty salon when she met Steve. Now she teaches math at Charles City Community High School. They have four children: Siri, John, Josh and Joey. pastorsteveattrinity@gmail.com
Heather Dixon, Director of Discipleship
Heather Dixon joined Trinity's staff in June of 2015. She's a native of Laramie, Wyoming, but most recently lived in Cheyenne, Wyoming where she served her first church for over four years. She is a graduate of Central College in Pella and served in the United States Peace Corps in the Gambia, West Africa, after graduation from college. Heather enjoys the Rocky Mountains and all of God's creations. Her top passions are youth, camp, and missions. When Heather isn't busy at the church, you'll find her spending time with her dog, Grady. trinityyouthchuck@gmail.com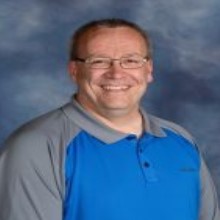 Craig Hamm, Custodian
Craig joined our Trinity family in 2013. He cleans up after us and does a great job maintaining our facilty. Craig and his wife, Nikki, are parents to Bryce and Justin. He's a Corvette enthusiast and owns a 1977 Corvette that he enjoys restoring. He likes to spend his free time participating in car shows and restoring old trunks. cnhammy@hotmail.com

Collette Kasten, Administrative Assistant
Collette's friendly face and welcoming spirit is usually the first person who greets you during the week. Collette moved to Charles City in August of 2018 to be closer to her family. She moved here from New Albin, Iowa. If you want to know what's what around here, she's a good place to start! trinity50616@gmail.com

Jeannine Mills, Church Organist
Jeannine has been Trinity's church organist since Hector was a pup–51 years!–and we don't know what we'd do without her! She was born and raised in Charles City and has been a member of Trinity United Methodist Church her whole life. She's married to Gary Mills who started and operated a plumbing and heating business in Charles City, but is now retired. Jeannine and Gary have 5 grown children and 8 grandchildren. Her hobbies include quilting, knitting and reading.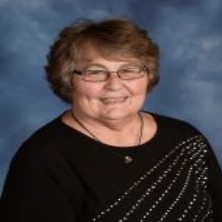 Joy Frank, Church Treasurer
Joy is the bookkeeper at Trinity and keeps track of everything from bill paying to endowment funds. She's been a member of Trinity since 1967 when she moved to Charles City from California with her husband, Dale. They have two daughters, Kristin and Karen. Joy's hobbies include: photography, quilting, knitting, gardening, collecting rocks, playing cards, motorcycling, traveling and catching squirrels (which she releases out in the country). But Joy says her most important hobby is spending time with her three grandchildren, Chase, Emily and Samuel. jfrank43@hotmail.com

Derek Sturtevant, Chancel Choir Director
Derek grew up in Northwest Illinois in the small town of Thomson. Upon graduation he attended Highland Community College for two years before transferring to Luther College and completing his bachelor's degree in music education. Not only has he been a blessing to Trinity but also a blessing to our community as the Charles City High School choral director. He also service as the director for the drama department's annual musical production. dsturte@charles-city.k12.ia.us

Tara Dean, Handbell Choir Director
More borrowed talent from our Charles City school system! Tara is a graduate of Wartburg College with a degree in Music Therapy and Music Education. She's been teaching music, chorus and band at the Charles City Middle School for the last 12 years. Her husband of 10 years, Josh, teaches at Carrie Lane High School and they have a son, Blake, and a daughter, Nathalia.

Karen Cutler, Parish Nurse
Karen is Trinity's volunteer Parish Nurse. She's a registered nurse and received her nursing degree from Iowa Lutheran School of Nursing and her BA from the University of Northern Iowa where she also did some graduate work in health education. She received her certification in Parish Nursing through Allen College in Waterloo. In 2010 Karen became certified as a SHIP (Senior Health Insurance Information Program) Counselor. She's married to Jay and her personal mission statement is to share the ministry of Jesus through care of the whole person by improving the health of the people in the faith community. cutlerk@fiai.net

Jason Friedrich, Sound Technician
Jason is a student at Charles City High School. He likes playing video games at home and basketball at school. Jason's favorite food is sausage pizza that he gladly shares with his younger brother, Ethan. Jason is a part of Trinity's youth group and recently took part in the summer mission trip to Houston, Texas. He's the son of Andrew and Karla Friedrich.
Tara Winterink, Nursery Assistant